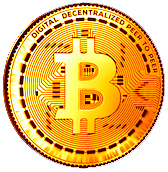 Crypto Currency Consultancy
Mining Software with Artificial Intelligence
(Click on the Coin)
---
Robot-Hosting is an artificial intelligence software development company,
creating software for brains of Mechanical Robots and Simulated web based Androids

Simulated Androids are on the computer screen. They look like humans, have emotions, artificial intelligence, logical reasoning ability and can talk with people.

Mechanical Robots' brains connected via wireless networks to our server clusters which provide superior thinking abilities.
Both types access large complex data bases and speak eight different languages. They are working as Assistant Lecturers for Universities and Sales Persons for Retail Stores and soon as Assistant Nurse Robot for Hospitals.
E Learning

e-Learning
Benefits for Schools


University Android


Android Lecturer Video


Statistics Android in TV
We create Mechanical Assistant Nurse Robots for Hospitals
and Intelligent Talking Androids;

For your school as a teacher
For your store as a sales person
For your organiszation as an information officer


Talk with Maria