Robot-Hosting designs, develops, markets, and hosts self-service Software Robots for business, academic, and public service organizations.
Important questions deserve prompt, accurate answers
Do you have it?
How much does it cost?
Where can I find it?
Robots from Robot-Hosting reply to important questions with accurate answers. Their voice and movements display human-like qualities of intelligence and warmth on in-store kiosks. They deliver real-time access to loyalty programs, stock levels, aisle locations, and today's best buys.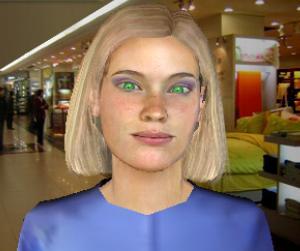 Robot-Hosting for Retail is for retailers committed to transforming the buying experience.