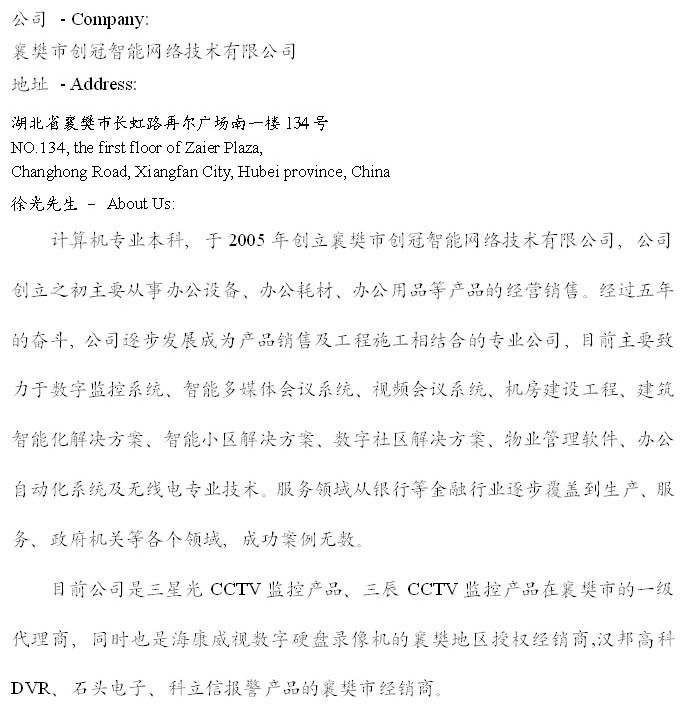 Company founded in 2005 in Xiangfan City. We support the highest level of Intelligent Network Technology and surveillance technologies.


We are focused on

Trade Software Solutions

digital control systems

intelligent multimedia conferencing systems

video conferencing systems

computer room construction

intelligent building solutions

intelligent community solutions

digital community solutions

property management software

office automation systems

We have track record of numerous success stories.


Our company is authorized distributor for:

CCTV surveillance products

Digital hard disk recorders

Hikvision products

Parti Tech DVR

Rock Electronic

Scientific Ericsson alarm