We are here to promote Animal-Rights.
---
About what we do
Watch this 1-minute Video. Maria describes: HereC

Description of Paintings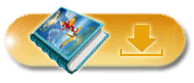 Descriptions for paintings are in the Book: Holy Vegan Earth.
Download the 803 pages Book FREE and Anonymous as a PDF file from Vegan-Religion.org
Buy the physical Book or eBook from Amazon.com
All Revenue is allocated for InternationalAnimalRights.com
Use the form in this website to send a message: InternationalAnimalRights.com
Ve check messages only when a cell phone text message reminder is received.
Address: 453e Mt. Eden Road, Auckland, New Zealand HeidelbergGallery.com
Phone: 0064 22 60 65 671
Map: http://robot-hosting.com/lion/address.html
.

.