WIFI and 5G are Harmful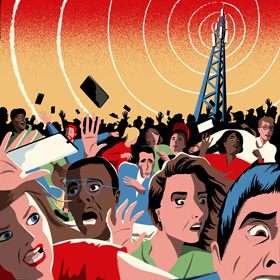 Preface
This is conclusion of study of over 1100 pages of Scientifict Reseaqrch and tens of hours of videos that Doctors explaning this subject. All References are at the end of the tarticle. Electromagnetic wave is harmful to health. 5G signal is harmful to health. It causes sickens and cancer. WIFI signal is harmful. This is conclusion of academic papers of university professors and research of biology experts and Physicians.
Moses - Nov 2020
---
01 - Blood-Brain Barrier leakage
According to references, published articles, electromagnetic waves, WIFI signal and5G signal causes blood-brain barrier leakage. This is very dangerous. It is cause of brain inflammation and brain damage, increasing the risk for schizophrenia, by triggering the release of toxic inflammatory agents.
https://mindd.org/leaky-brain/
---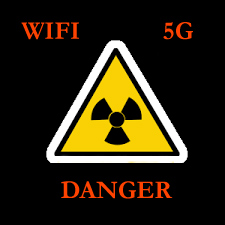 02 - Dr. Graham Downing - dangers of 5G
This is a 40 minutes video with tens of university research proving 5G is dangerous for adults. It is more dangerous for children.
https://www.youtube.com/watch?v=eN7UPXYX7ts
---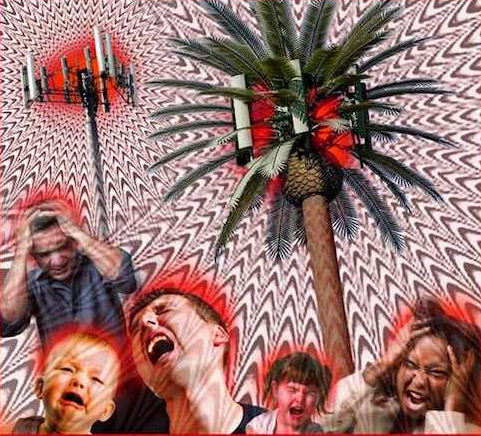 03- Dr. Mercola proves 5G and WIFI are dangerous
There are six articles here that proves WIFI and 5G are dangerous for health
https://search.mercola.com/results.aspx?q=5g#stq=5g
---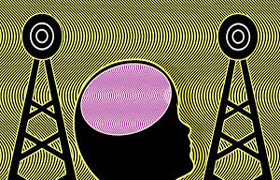 04- WIFI and 5G cause destruction of immune system
5G and WIFI damage immune system. When immune system is damaged, body can get all sorts of diseases. This is research of IEEE. IEEE is Institute of Electrical and Electronic Engineers of USA. 5G and WIFI destroy the immune system. This is a 5 pages scientific article.
https://slt.co/Downloads/News/1102/5G%20-%20IEEE%20with%20Health%20comments.pdf
---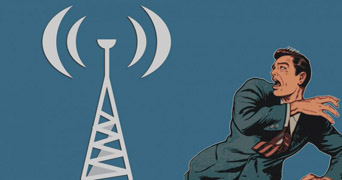 05- WIFI and 5G and damage Red Cells
This university article is 35 pages. It has 125 references. Researchers studied 94 other papers and wrote this. Article is in NIH. NIH is National Institute of Health of the government of USA. WIFI and 5G destroys Red cells. It is cause of many diseases.
https://www.ncbi.nlm.nih.gov/pmc/articles/PMC6765906/
---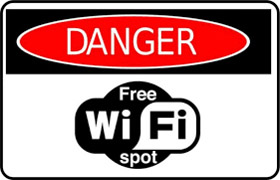 06- Scientific American warning against WIFI and 5G signal
https://articles.mercola.com/sites/articles/archive/2019/11/13/5g-emf-exposure.aspx
Conclusion of above article:
People will get sick by WIFI and 5G. People will get cancer and die. There is an 8 minutes video in this page. A Professor explains dangerous of WIFI and 5G. This is the video of the TV reporter and the Professor:
https://www.youtube.com/watch?v=tkN9a99GK1A
He is a Professor of Biochemistry
---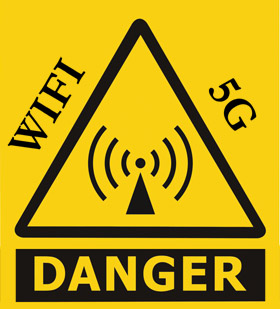 07- Calcium Problem of VGCC
Prof. Martin Pall is Professor of biochemistry in Washington State university. He describes Cellular Effects of WIFI and 5G via VGCC. VGCC is Voltage-Gated Calcium Channel Electromagnetic waves, WIFI and 5G activate VGCC. When the VGCC activated, Calcium ions (Ca2+) flows through the plasma membrane into the cell. This makes you sick. For scientific explanation watch this video, (27 minutes):
https://www.youtube.com/watch?v=bsaB7ewFsN0
---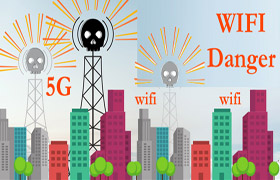 Conclusion
WIFI and 5G makes you sick by Calcium (VGCC) problem
They makes your children sick. It will cause blood cancer (Leukemia)
They are cause of Free Radicals, cause of (Premature Aging)
They are cause of (Defects in Brain Functions) of children
60 GHz 5G signal (Damage Red Cells) It stops Red Cells carrying oxygen that is cause of suffocation
All above problems are more intense for (Children)

---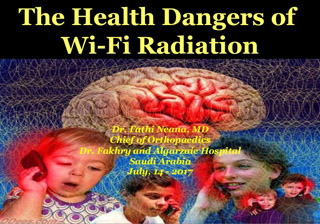 Solution
Turn Off WIFI. Change the 5G electricity meter. (Help yourself and your Children. Stay Healthy)
Fight against Vodafone and other 5G providers. They make you sick and make money. (Help others)
---
Scientific References
WIFI DANGER, 46 slides. Slides are copied to the website.
CLICK HERE.

wifi-danger.pdf
Good article:
https://apistraining.com/news/5g-dangers-is-5g-dangerous/
Good article:
https://ecfsapi.fcc.gov/file/1053072081009/5G%20Radiation%20Dangers%20-%2011%20Reasons%20To%20Be%20Concerned%20_%20ElectricSense.pdf
Good article:
https://internetofbusiness.com/cios-mobile-security/
Good articles, 46 slides:
https://www.slideshare.net/fathineana/the-health-dangers-of-wifi-radiation
https://mdsafetech.org/blood-brain-barrier
https://magdahavas.com/lessons-from-the-interphone-study/
http://www.sbwire.com/press-releases/clear-evidence-of-cancer-from-cell-phone-radiation-us-national-toxicology-program-releases-final-report-on-animal-study-1078348.htm
http://www.emrsa.co.za/wp-content/uploads/2011/02/REFLEX-Final-Report.pdf
https://www.powerwatch.org.uk/news/20180709-glioma-increase-paper.asp
https://www.ednasia.com/news/article/5G-buildout-will-be-more-involved-than-we-ve-been-led-to-believe
https://www.iarc.fr/wp-content/uploads/2018/07/pr208_E.pdf
https://ecfsapi.fcc.gov/file/7520958029.pdf
https://www.electricsense.com/smart-meters-electromagnetic-radiation-money-and-your-health/
https://www.ncbi.nlm.nih.gov/pubmed/16541280
https://www.electricsense.com/emfs-electrical-wiring/
https://www.electricsense.com/treating-emf-impact/
https://www.electricsense.com/our-governments-say-emfs-are-safe-should-we-believe-them/
https://www.youtube.com/watch?v=yiwhO6zEkn4
https://www.iarc.fr/wp-content/uploads/2018/07/pr208_E.pdf
https://www.electricsense.com/2145/look-at-the-facts-can-you-afford-to-delay-protecting-yourself-from-emfs/
https://www.investopedia.com/investing/which-industry-spends-most-lobbying-antm-so/
https://www.thenation.com/article/how-big-wireless-made-us-think-that-cell-phones-are-safe-a-special-investigation/
http://www.washington.edu/alumni/columns/march05/wakeupcall01.html
https://www.emfportal.org/en/search/results?query=dna+damage+radio+frequency+radiation&categories%5B%5D=1&categories%5B%5D=4&languageIds%5B%5D=en

https://www.ncbi.nlm.nih.gov/pubmed/19328536
https://www.ncbi.nlm.nih.gov/pmc/articles/PMC2092574/
https://ehtrust.org/science/whoiarc-position-on-wireless-and-health/
https://www.consumerreports.org/cell-phones/what-the-cell-phone-brain-cancer-study-means-for-you/
https://www.thelancet.com/journals/lanonc/article/PIIS1470-2045(11)70147-4/fulltext
https://www.bioinitiative.org/wp-content/uploads/2017/11/Hardell-2017-Sec11-Update-Use_of_Wireless_Phones.pdf
http://emfsafetynetwork.org/harvard-doctor-warns-against-wi-fi-hazards/
https://emfscientist.org/images/docs/EMF_Scientist_Press_Release_5-1-2015.pdf
https://www.ncbi.nlm.nih.gov/pmc/articles/PMC2776019/
http://www.marioninstitute.org/electromagnetic-load-a-hidden-factor-in-many-illnesses/
https://bioinitiative.org/
Effects of GSM and UMTS mobile telephony signals on neuron degeneration and blood-brain barrier permeation (2017)
https://www.nature.com/articles/s41598-017-15690-1
Exposure to 900 MHz electromagnetic fields activates the mkp-1/ERK pathway and causes blood-brain barrier damage and cognitive impairment (2015)
https://www.ncbi.nlm.nih.gov/pubmed/25598203
Altered Expression of Matrix Metalloproteinases and Tight Junction Proteins in Rats Following PEMF-induced BBB Permeability Change (2012)
https://pubmed.ncbi.nlm.nih.gov/22998827/
Nonthermal GSM RF and ELF EMF effects upon rat BBB permeability. (2011)
https://link.springer.com/article/10.1007/s10669-011-9307-z
https://www.emf-portal.org/en/article/19140
Effects of radiofrequency radiation exposure on blood-brain barrier permeability (2011)
https://www.ncbi.nlm.nih.gov/pubmed/22047463
https://www.emf-portal.org/en/article/19853
Electromagnetic Fields and the Blood-Brain Barrier. (2010)
https://pubmed.ncbi.nlm.nih.gov/20550949/
Effects of 915 MHz Electromagnetic-Field Radiation in TEM Cell on the Blood-Brain Barrier and Neurons in the Rat Brain. (2009)
https://pubmed.ncbi.nlm.nih.gov/19580508/
Radiofrequency-radiation exposure does not induce detectable leakage of albumin across the blood-brain barrier. (2009)
https://www.emf-portal.org/en/article/17061
Increased blood-brain barrier permeability in mammalian brain 7 days after exposure to the radiation from a GSM-900 mobile phone. (2009)
https://www.ncbi.nlm.nih.gov/pubmed/19345073
https://www.emf-portal.org/en/article/16986
Blood-brain barrier disruption by continuous-wave radio frequency radiation. (2009)
https://www.emf-portal.org/en/article/17230
https://pubmed.ncbi.nlm.nih.gov/19811403/
Blood-brain barrier permeability and nerve cell damage in rat brain 14 and 28 days after exposure to microwaves from GSM mobile phones. (2008)
https://www.ncbi.nlm.nih.gov/pubmed/18821198
Radiofrequency and extremely low-frequency electromagnetic field effects on the blood-brain barrier. (2008)
https://www.ncbi.nlm.nih.gov/pubmed/18568929
Non-thermal effects of EMF upon the mammalian brain: The Lund experience. (2007)
https://portal.research.lu.se/portal/en/publications/the-mammalian-brain-in-the-electromagnetic-fields-designed-by-man-with-special-reference-to-bloodbrain-barrier-function-neuronal-damage-and-possible-physical-mechanisms(9b56efc1-5bab-4e6a-9935-0a0c8c14277b).html
https://www.emf-portal.org/en/article/15816
Effect of Mobile Telephony on Blood-Brain Barrier Permeability in the Fetal Mouse Brain. (2006)
https://pubmed.ncbi.nlm.nih.gov/16484011/
Nerve cell damage in mammalian brain after exposure to microwaves from GSM mobile phones. (2003)
https://www.ncbi.nlm.nih.gov/pubmed/12782486
Non-thermal activation of the hsp27/p38MAPK stress pathway by mobile phone radiation in human endothelial cells: molecular mechanism for cancer- and blood-brain barrier-related effects. (2002)
https://www.ncbi.nlm.nih.gov/pubmed/?term=12076339
Effect of Global System for Mobile Communication (GSM) Microwave Exposure on Blood-Brain Barrier Permeability in Rat. (1997)
https://pubmed.ncbi.nlm.nih.gov/9386779/
Blood-brain barrier permeability in rats exposed to electromagnetic fields used in wireless communication. (1997)
https://link.springer.com/article/10.1023/A:1019150510840
Permeability of the blood-brain barrier induced by 915 MHz electromagnetic radiation, continuous wave and modulated at 8, 16, 50, and 200 Hz. (1994)
https://www.ncbi.nlm.nih.gov/pubmed/8012056
Increased permeability of the blood-brain barrier induced by magnetic and electromagnetic fields. (1992)
https://www.emf-portal.org/en/article/73
Neural function and behavior: defining the relationship. (1975)
https://www.emfportal.org/en/article/567
https://pubmed.ncbi.nlm.nih.gov/46734/
https://nyaspubs.onlinelibrary.wiley.com/doi/abs/10.1111/j.1749-6632.1975.tb36019.x
Structural Plasticity and Hippocampal Function. (2010) https://www.ncbi.nlm.nih.gov/pmc/articles/PMC3012424/
Chronic Stress-Induced Hippocampal Vulnerability: The Glucocorticoid Vulnerability Hypothesis. (2008)
https://www.ncbi.nlm.nih.gov/pmc/articles/PMC2746750/
Intestinal Barrier Function: Molecular Regulation and Disease Pathogenesis. (2009)
https://www.ncbi.nlm.nih.gov/pmc/articles/PMC4266989/
Skin Barrier Function. (2008)
https://www.ncbi.nlm.nih.gov/pmc/articles/PMC2843412/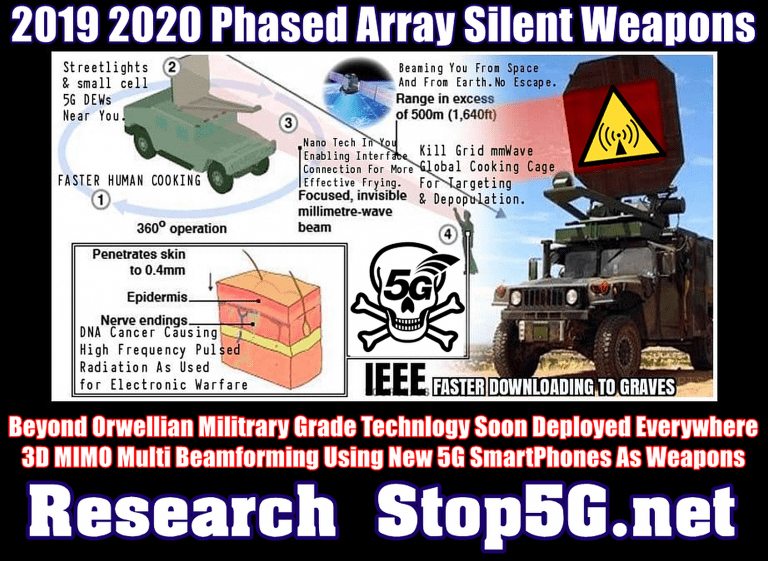 ---